Sophistication to Your Home with Our Genuine Leather Armchair in Singapore
Leather armchairs in Singapore have long been admired for their combination of style and comfort. These timeless furnishings have captivated homeowners for generations with their enduring elegance.  At Locus Habitat, we provide an extensive selection of leather armchairs designed to suit any taste and budget. Discover the perfect addition to elevate your living space!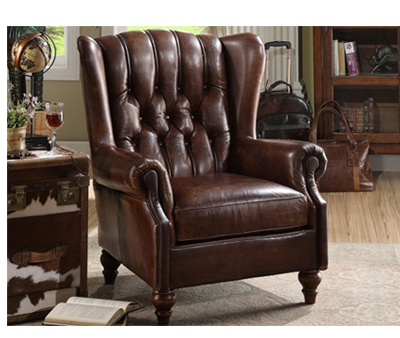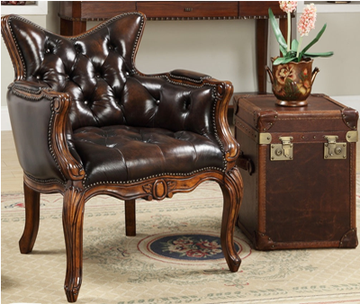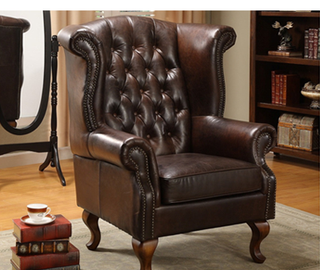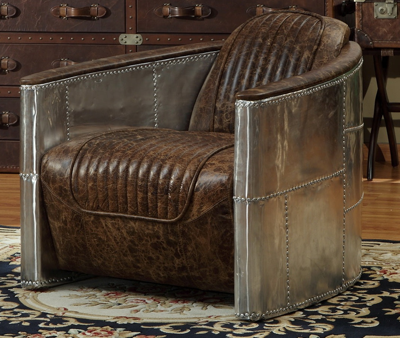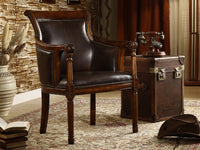 Elevate Your Living Space: Luxurious Leather Armchairs by Locus Habitat
Seeking the perfect leather armchair to elevate your home into a lavish retreat? Look no further than Locus Habitat. Our stunning collection boasts outstanding craftsmanship, plush comfort, and refined style, all while adhering to eco-friendly and sustainable practices. Revitalize your living space with our striking leather armchairs for a truly sophisticated experience.
Visit Our Store Today
Perfect Blend of Durability and Timeless Elegance
Incorporating a leather armchair into your home décor provides exceptional durability and a timeless appeal that never fades. With their high-quality materials and exquisite craftsmanship, leather armchairs in Singapore offer a lasting and visually stunning centerpiece for your living space.
Personalized Comfort
Leather armchairs in Singapore provide unparalleled comfort, adapting to the user's shape for a personalized seating experience. With a variety of options available, you can find the perfect leather armchair to suit your comfort needs and style.
Versatile Style and Design
Leather armchairs in Singapore are adaptable to a variety of interior design styles, blending seamlessly with both contemporary and traditional settings. With a wide range of styles and colors available, you can easily customize your leather armchair to match your unique taste and preferences.
Exceptional Craftsmanship and Quality
Leather armchairs in Singapore showcase top-notch craftsmanship and quality. Skilled artisans use premium materials and meticulous techniques to create stunning pieces that are both stylish and built to last.
Locus Habitat's Exceptional Leather Armchairs: Timeless Comfort and Elegance for Your Home
Welcome to Locus Habitat, where eco-consciousness and exquisite luxury come together seamlessly. We are committed to creating aesthetically pleasing, functional spaces that respect the environment and promote healthy living.
At Locus Habitat, we believe that furniture should not only serve a practical purpose, but also showcase style and make a statement. That's why we are proud to offer our exceptional collection of leather armchairs, masterfully crafted with meticulous attention to detail and the finest quality materials to ensure unrivaled comfort. Our leather armchairs effortlessly add a touch of sophistication to any home decor.
We also provide various options, including leather recliner armchairs and leather lounge armchairs, all crafted with the same dedication to quality and detail. Each piece is thoughtfully designed to cater to your unique style and comfort preferences.
Choose Locus Habitat for your sustainable living needs, and elevate your living space with our exceptional leather armchairs. We are dedicated to providing you with the highest quality and most environmentally responsible choices available.
Frequently Asked Questions
A leather armchair is a type of seating furniture designed for one person that features a padded back, seat, and arms covered with high-quality leather upholstery.
Leather armchairs are typically made from high-quality leather, which is a durable and long-lasting material. Some leather armchairs may also feature other materials, such as wood or metal, in their construction to provide additional support and structure. Regardless of the specific materials used, leather armchairs are known for their durability and luxurious appearance.
Leather armchairs come in a variety of styles, including traditional, modern, and contemporary designs. Traditional leather armchairs often feature intricate details and ornate carving, while modern leather armchairs tend to have clean lines and a minimalistic design. Contemporary leather armchairs may feature bold colors and unique shapes.
Proper care and maintenance is essential to keep your leather armchair looking its best. Here are some tips to help you take care of your leather armchair:
1. Regular cleaning: To keep your leather armchair in good condition, you should clean it regularly using a soft, dry cloth or a vacuum cleaner with a soft brush attachment to remove loose dirt and debris.
2. Use the right cleaning products: Using the right cleaning products is crucial to ensure that your leather armchair stays in top condition. Avoid using generic cleaning products or harsh chemicals, as they can damage the leather. Instead, use cleaning solutions specifically designed for leather.
3. Gentle handling: Leather is a delicate material, so it's important to handle your armchair with care. Avoid using sharp objects or scrubbing the leather, as this can cause scratches or other damage.
4. Deal with spills immediately: Accidents happen, so it's essential to know how to deal with spills. In case of a spill, immediately blot the excess liquid with a clean, white absorbent cloth to prevent staining.
5. Damp cloth cleanup: If further cleaning is required, use a slightly damp cloth and wipe the affected area gently. To prevent moisture-related damage, dry the cleaned area immediately using a soft, dry cloth