About our furniture
Welcome to Locus Habitat, where luxury meets refinement, sophistication, and elegance. Our collection of luxury furniture pieces caters to the discerning tastes of our customers. From high-end sofas and elegant coffee tables to regal arm chairs, and sophisticated dining tables, every piece is a work of art designed to elevate the aesthetic of your living space.
We pride ourselves on our adherence to quality and expert craftsmanship. Our team of skilled artisans and designers works tirelessly to create pieces that exude exclusivity, with attention to every detail, from the stitching to the finishes. 
Shop our collection today and elevate your living space to a new level of sophistication and luxury.
CHRISTMAS SALE SPECIAL
Chesterfield Sofa At $3200
Turning dreams into reality, it is perfectly fine, and even empowering, to work around a tight budget to create the dream place you've always envisioned.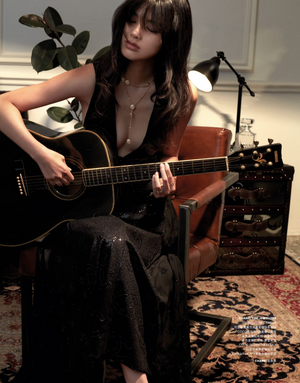 Collaboration with chanel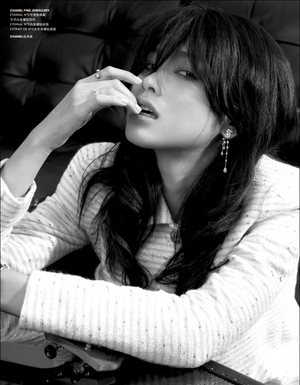 Collaboration with chanel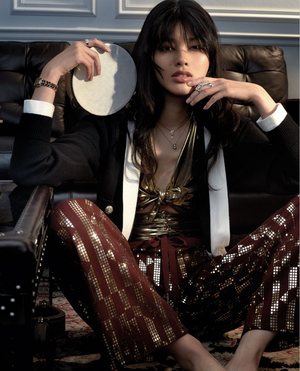 Collaboration with chanel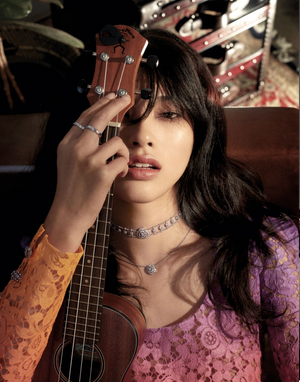 Collaboration with Chanel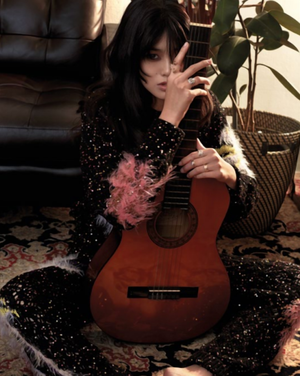 Collaboration with Chanel
As Seen at SEARED.SG
Our Esteemed Clients
Locus Habitat, a purveyor of exceptional furniture, takes great pride in being the provider for the exquisite VIP Lounge of SEARED.SG
Read more
★ vintage trunks series ★
Home For Luxury
Visit Our Boutique
Redefining space, there is perhaps no other home decor that stands out like this.
VISIT US TODAY
At Locus Habitat, we craft exceptional high-end furniture pieces using only the most premium quality materials. With 20 years of experience in the furniture industry, our team of skilled artisans has the expertise to curate the perfect piece for you. Visit our store's boutique section to explore our stunning selection of furniture, including our handcrafted leather sofas and chairs. Our team of leather connoisseurs will work with you to find the perfect piece that will suit your style and preferences.
Our customer service team can always assist you with concerns about our designer furniture collection. You can easily reach out to us by filling out the online contact form below, and we will provide you with the assistance you need to make an informed purchase. Experience the luxury of Locus Habitat's furniture collection today and elevate your living space with our exceptional pieces.
★★★★★

About 5 years ago I visited your shop with my son Joshua. We were very impressed with your leather products and my son bought quite a few items for his new house. Recently I wanted to change my settee set and decided to visited your shop again. Bought a very good leather settee.
Besides having very good leather products I am very impressed with your service and your product knowledge. I also notice that you always personally be at all deliveries to supervise the careful handling of all your deliveries to the satisfaction of your customers.
Am really impressed with your work attitude and your straightforward honest nature. Will definitely recommend my friends to your shop for your products!
★★★★★

Buying a chesterfield is a milestone by any measure... Jerry of Locus Habitat exceed our expectations in spades - both in term of superb quality, brilliant workmanship but also crucially, tireless, patient after sales attention and service. Will be spreading the word widely!
★★★★★

Thanks for the wonderful sofa and the special arrangement that u came over to make sure our sofa is good! Sincerely appreciate it! Thanks a million! Cheers!
★★★★★

We have received extremely favorable responses throughout the show run and the main furniture from your company  had gained much praises I must say! -
★★★★★

I had been looking for looking for the perfect armchairs for the longest time. Manage to stumble on them when I am in on vacation in Japan and I am so tempted to ship them back then. Can't believe they available right here in Singapore!
★★★★★

They did a wonderful job repairing our chesterfield sofa, my puppy had bitten part of the underlining off. Overall, I am very satisfied with the prompt and attentive service!
★★★★★

The couch has arrived and its exactly what I was hoping for! Thank you very much and especially for arranging the evening delivery. The service is very much appreciated!
Frequently Asked Questions (FAQ)
At Locus Habitat, we offer a wide range of furniture, including sofas, chairs, tables, and other home decor accessories. Our collection features unique furniture meticulously crafted by hand using only the most authentic and premium materials.
We are a designer furniture store that takes great pride in our ability to offer exceptional quality pieces that are timeless and functional. Our commitment to craftsmanship and attention to detail is reflected in every piece of furniture we create, making our furniture collection unique.
You can buy furniture from our store directly or through our online platform. Locus Habitat's team of experts are always available to assist you in choosing the perfect piece of furniture to suit your needs and preferences.
We take great care in sourcing and selecting the finest and most authentic materials to craft our furniture. Our skilled artisans then meticulously craft each piece by hand, ensuring that every work is excellent and the finished product is of the highest quality.
Our adherence to quality, craftsmanship, and attention to detail set us apart as a luxury furniture store. We offer exceptional quality furniture pieces that are both timeless and functional, making them a worthwhile investment for any home.
We provide care instructions for all our furniture pieces to ensure they remain in excellent condition. Our sales team at Locus Habitat's furniture store will happily provide you with care instructions at the time of purchase. These instructions may include recommendations for cleaning, conditioning, and protecting the materials used in your furniture piece, such as genuine leather or premium-quality wood.
Yes, there are many things you can do to maintain the quality of your furniture pieces from Locus Habitat. These may include avoiding exposure to direct sunlight or extreme temperatures, using protective pads or coasters to prevent scratches or stains, and following the care instructions provided by our sales team. Regular cleaning can also help prolong its life and keep it looking beautiful for years.
Inspiration & Ideas For Your Luxury Furniture Pieces
Discover inspiration and ideas for your next home project by exploring our curated content. Whether you're looking for luxury furniture or designer pieces, we've got you covered. We offer solutions and tips to help you tackle your day-to-day home furnishing challenges, so you can create the space of your dreams.