Premium Reed Diffusers
No flames, no fuss, just scents that last,
Elevating moods, an enchanting cast.
A symphony of aroma, a canvas to paint,
A masterpiece of ambiance, pure and quaint.
So let the reed diffuser work its art,
Enchant your space and every heart.
With every breath, a new chapter unfurls,
In fragrant verses, the magic of the world.
Aromatherapy
Pure Essential Oils
Introducing our collection of meticulously crafted high-quality essential oils, designed to elevate your well-being and transform your surroundings into a haven of tranquility. Our essential oils are derived from the finest botanical sources, ensuring that you receive the purest essence of nature's bounty. With a commitment to quality and authenticity, we invite you to experience the remarkable benefits that our essential oils can bring to your life.
Premium Reed Diffusers
In the pursuit of creating a harmonious and enchanting
living space, home fragrance stands as an indispensable facet. Pure essential
oils, harnessed from nature's bounty, encapsulate the essence of well-being.
Their captivating scents and therapeutic properties have the power to uplift, calm,
and rejuvenate. The choice to embrace pure essential oils for home fragrance
not only fills our spaces with delightful aromas but also nurtures our physical
and mental well-being. In the realm of diffusers, heatless options like
nebulizing and ultrasonic diffusers shine as the guardians of purity, ensuring
that the essence of these oils remains unaltered, and their therapeutic
benefits are fully realized. As we embark on the journey of enveloping our
homes in exquisite fragrances, let us choose the path that aligns with the
beauty of nature and the well-being of our lives.
Impressive Scents
Experience purest
The purest essential oils possess a remarkable ability to captivate your senses with a full, unadulterated fragrance that lingers throughout the day.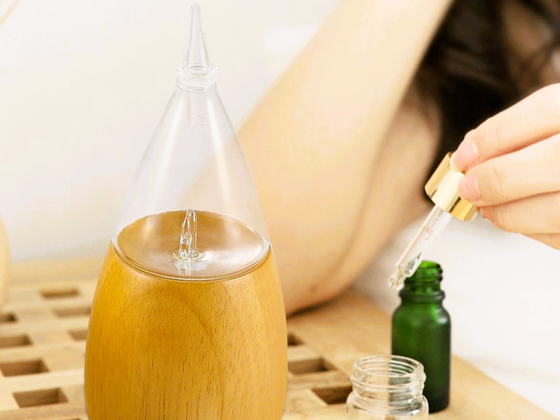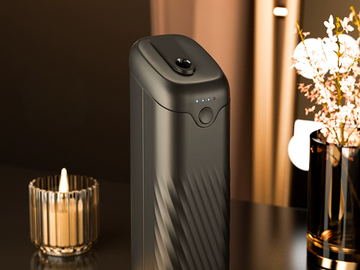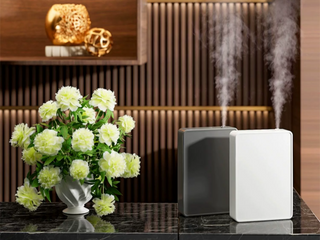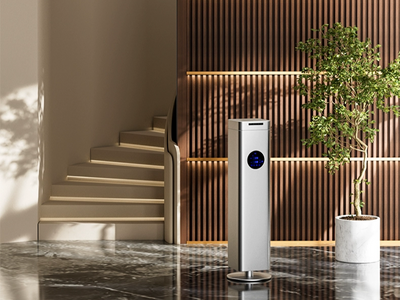 Heatless & Waterless
Active Diffusers
Aroma diffusers seamlessly bridge the realms of home and commercial needs, offering versatile solutions that transform environments into captivating sensory experiences.
Read More
Frequently Asked Questions
A reed diffuser is a simple and elegant fragrance diffusing method that consists of a decorative bottle filled with scented oil and a bundle of porous reeds. The reeds absorb the scented oil and release the fragrance into the surrounding air.
The reeds, usually made of bamboo or other materials, act as natural wicks that draw up scented oil from the bottle. The oil then travels up
the reeds and evaporates into the air, diffusing the fragrance throughout the room.
The longevity of a reed diffuser depends on factors like the size of the bottle, the quality of the oil, and the room's conditions. Generally, a reed diffuser can last for several weeks to a few months.
Yes, you can control the fragrance intensity by adjusting the number of reeds inserted and how often you flip them. More reeds and frequent flipping will result in a stronger scent.
Reed diffusers offer a hassle-free and low-maintenance way to infuse spaces with fragrance. They don't require electricity, heat, or water, making them safe and easy to use. Additionally, reed diffusers serve as
decorative accents, adding visual appeal to your space.
Most types of fragrances can be used in reed diffusers, including floral, citrus, woody, and oriental scents. It's essential to choose
high-quality essential oils or fragrance oils for the best results in terms of both aroma and longevity.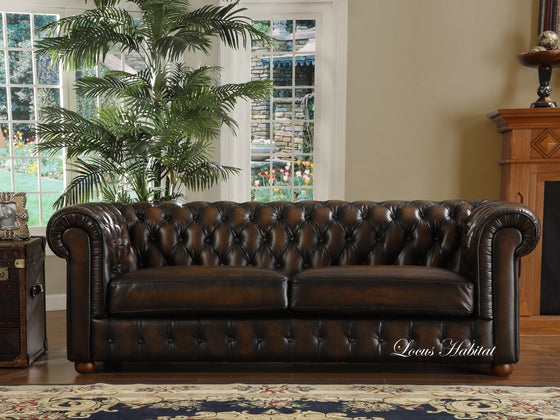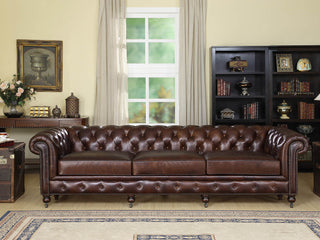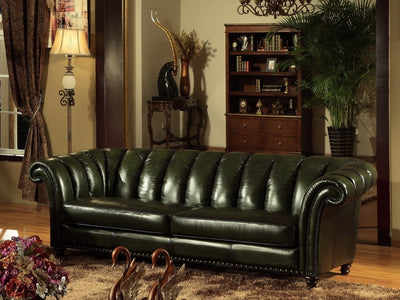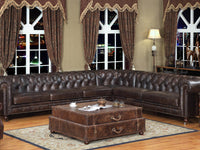 Original Tanned Leather
Discover The Perfect Luxury Chesterfield Sofa For Your Home With Locus Habitat
If you're searching for the perfect Chesterfield sofa to elevate your home, look no further than Locus Habitat. Our collection offers unparalleled quality, comfort, and style, all while being eco-friendly and sustainable.
Visit our Store Today